Current Career Opportunities
Join us in building a Waco-McLennan County that works for all of its residents.
Together at Waco Habitat
Improving the quality of life for a community is work that cannot be done by individuals. It takes an entire team, united together. Together, we work intensely, we brainstorm relentlessly, we challenge each other, we collaborate, and, most importantly, we support each other. Get to know us.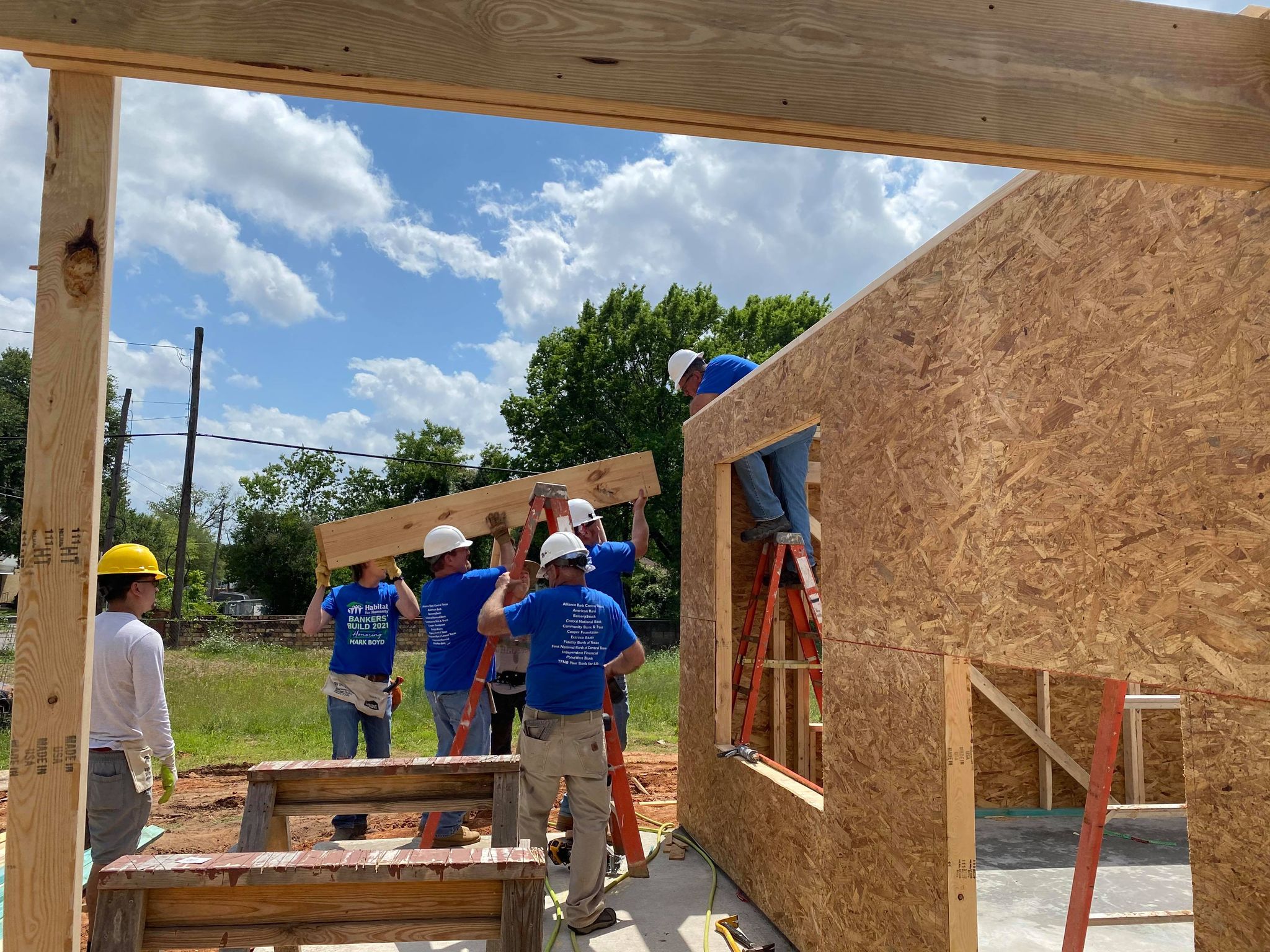 Perks
Yes, we all work because of the mission. At the same time, we want each team member to have the tools and support we need to create healthy, productive lives of our own. After all, we couldn't talk so incessantly about quality of life in our work if we didn't take it seriously at our core also.
Income & Income Protection
Competitive, market-researched compensation
Employer-sponsored retirement plan with 3% employer match
Access to health expenses Flexible Spending Account for self and dependent care expenses
Health
Comprehensive health insurance, employer-paid
Access to group dental insurance
Time-Off
11 Paid holidays
15 Paid vacation days, increasing with tenure
1 Paid personal day
Additional Benefits
Bereavement leave
Military leave of absence
Time off to Vote
Inclement Weather Leave
Waco Habitat for Humanity is an equal opportunity employer. This organization does not discriminate in employment and personnel practices on the basis of race, sex, sexual orientation, age, handicap, religion, national origin, or any other basis prohibited by applicable law.