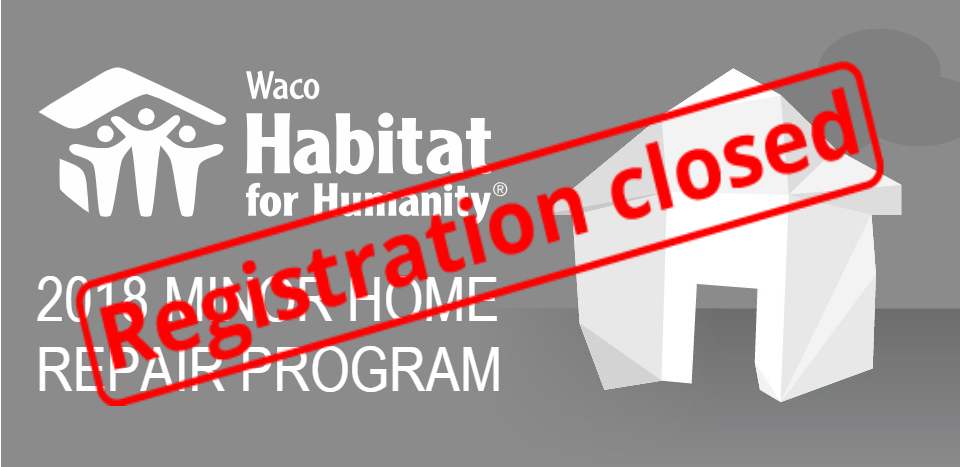 Neighborhood Revitalization Initiative
The Neighborhood Revitalization Initiative, Waco Habitat's home repair division, supports efforts to serve more families by responding to community aspirations with an expanded array of products, services and partnerships, empowering residents to revive their neighborhoods and enhance their quality of life.
Enhancing the quality of life for residents can only happen with a broader look at a community's assets and through partnerships with residents, businesses, government entities, and local non-profits.
Repair services offered through the Minor Repair Program include:
Electrical Repair

Plumbing Repair

Handicap Accessible Bathrooms & Showers

Exterior Siding & Painting

Insulation

Windows
Qualifications
You must own the home where the repairs are to be made.

You must occupy the home as your primary residence.

You or a member of your household must have a need that makes the requested repairs necessary.

Your household income must fall between 20%-60% of A.M.F.I. (Area Median Family Income).

Those receiving Home Preservation services must be present during the duration of the repair work. Any able-bodied household members must help during the project (where applicable). Other friends and family (not in the household) are also encouraged to participate.
Application Process
Applications were accepted during the month of September, 2018.  The program is now closed to further applications.  Please check back for the next application and review period.
 Partnering to repair homes with VETERANS and their families
This program is designed to help keep Veterans and their families in their existing homes by making home repairs for which there is a need.
Requirements for the Program
Veteran must be the homeowner or live in the home with the homeowner.

Must fall within Habitat for Humanity Income guidelines 

Must provide DD214 stating an Honorable or General Discharge level

Must live within McLennan County
 Application Process
We are currently seeking a veteran whose home needs repair.
Volunteer Opportunities
If you would like to have your group volunteer on a Home Repair project please contact our Volunteer Coordinator.